The choice of leading fashion brands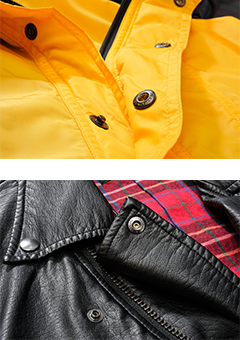 Many of the world's top makers choose Maruyama snap fasteners. Our solutions help ensure the mark of craftsmanship and quality behind the value of a fashion brand. We call this "absolute quality." It's how we transform basic materials into elegant and reliable fasteners that are an essential part of brand experience.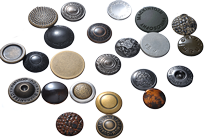 Inconspicuous, yet reliably at work everywhere
Maruyama snap fasteners are not only for the fashion world. They add value to any number of products and industries. They are practical parts in terminals for batteries essential for energy conservation efforts. They bring convenience and safety to automobile interior environments. Their potential is truly vast.